*EDIT*
Just a little background. I wrote this one night while I was bored. I will be doing a series based on this character and this car in the Forza Nation Magazine. The series will be titled "Touge Heros" (title may possibly change before publishing.)
This story may or may not continue. The characters name's may be changed as well as the story line. But this is where "Touge Heros" originated.
Please enjoy:
"I finally did it." He said to himself while looking at his paycheck.
Jacob had been working everyday after classes to save up for a car. He got tired of bumming rides to school, work, his girlfriends house, and anywhere else he found himself needing to go. He called up his best friend/taxi cab driver for a ride from work, to the bank, and hopefully bribe his way into some food before getting dropped off at home – he was eager to hit the market in search of a set of his next daily driven project.
"Let me guess", the voice blurted as soon as the phone rang. "you need a ride home."
"Since we're skipping the small talk, you got me or not? My battery's close to being dead and I the bank closes early on Friday."
"Fine. I'll play your game. I have a charger. Haha."
"C'mon Kev! You got me or not?"
"Eeeeaaaasy Turbo… Direct your attention to the left."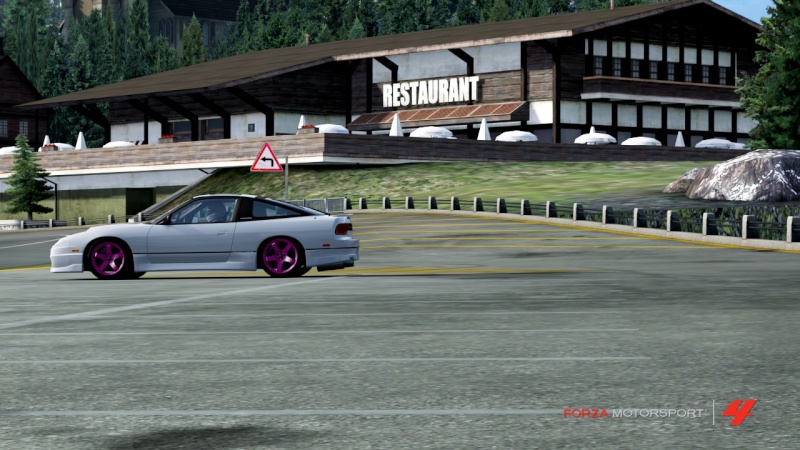 It was Kevin. He's never on time. In fact. He was on his way to pick Jacob up one day and detoured when his fling of the week called out of the blue. It's like he knew how important today was.
Jacob darted over to the car and plopped down. "No booty call today?" he smirked.
"Nope, I'm hungry and on "E'. I'm all yours today Casanova. Where're we eatin'?" Kevin darted out of the restaurant parking lot with no hesitation.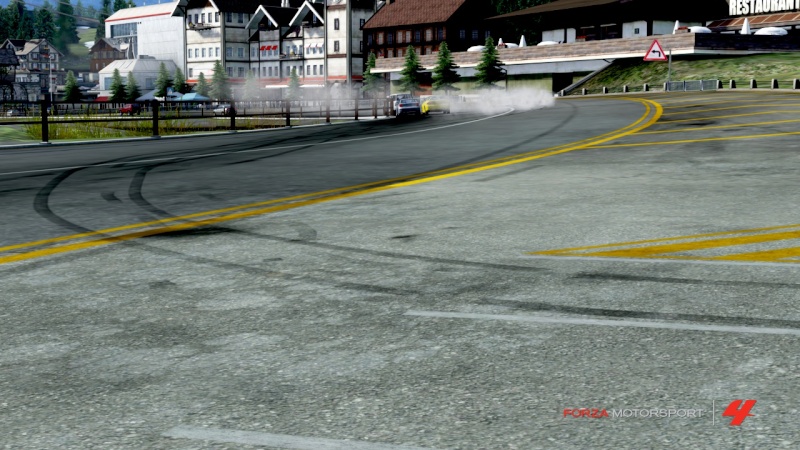 "I honestly don't care. I finally did it. I saved up enough to start looking for a car."
"Sweet! You already have something lined up? You know Eddie has that s14 still.I'm sure--"
"Dude are you stupid?" Jacob interrupted. "That car is so ebay-tastic! I'm surprised it doesn't fall apart after a few clutch kicks. It feels just as sketchy as its owner acts."
"Hey man I was just throwing it out there…"
Silence fell over them as they listened to the combination of stereo and exhaust notes. Over the years the two have agreed that they'd both rather enjoy ride and converse whenever they got where they were going.
They arrived to the bank in what seemed record time. "I'll be right back." Jacob said while shutting the car door and storming into the bank – two minutes before closing time.
It was only a couple of minutes before Jacob could be seen exiting his bank with a bounce in his step and a smirk of the only kid on the block with a new bike.
"I'm hungry." He said. "Lets go grab some drive-thru and head back to my house so I can start looking."
"Sounds good to me." Kevin responded. "We can pick up one of those for sale papers they sell at the gas station… you know… when we get some gas."
The next 30 minutes would seem like hours. They grabbed some food, put gas in Kev's car, and headed to Jacob's house to begin the search for the car that would be Jacobs next money pit.
"So what are we looking for?" Kev asked as he stretched across the bed with paper in hand. "240's im guessing?"
"I don't care. As long as it's rear wheel drive I don't care." Jacob said.
After 20 or so minutes pass by. Jacob's phone rings. It's his dad.
"Man I REALLY don't feel like answering this. It's my dad." Jacob sighed.
"We'll I'm stepping outside for a smoke break anyhow, you might as well see what he wants." Kevin told Jacob as he closed the door.
Jacob answered, "Hey dad what's up?"
"
Nothing much. I have a favor to ask you
."
He always had a favor to ask. Most of the time, it always involved more than he let on over the phone. Jacob was always reluctant to answer the phone for his dad. But at this point his eyes were tired from scanning for sale threads on forums in his area.
"What do you need?" Jacob asked with a slightly hesitant tone.
"I need you to call that friend of yours with the truck. I need to tow my car home… or to a junkyard." His dad replied, with a hint of frustration in his voice.
What's wrong with the car. I'm sure Kev wouldn't mind giving me a ride to see what's going on. Where are you?" Jacob inquired while putting his shoes back on.
"Oh the car is fine, but that's thoughtful of you. I left my old BMW over at my friends storage building. They're going out of business. They said if I don't come pick it up they lose it with the building." His dad said.
Jacob sat up straight. "I thought you got rid of that thing?!"
"I thought I was about to. I ended up running into a guy that said he could repair it after the accident, but that kind of fell through. So it's been sitting there ever since the wreck."
Jacob didn't tell his dad he was looking to buy a car.
"Well what's wrong with it? I thought you drove it over there?" Jacob asked, very interested in hearing the answer. He hoped his dad told him what he wanted to hear.
The guys over there tried to crank it up and ---
"Wait… they have the keys too?!"
"Well I left them the keys just in case they ever had to move it and I wasn't able to come out. But like I was saying, they tried to crank it but it wouldn't start up. They said after they charged the battery the gas needle was below empty. They didn't have a gas can so they called and told me I had to move it before everything gets locked up."
Jacob couldn't believe what he was hearing.
"Well hey dad I think Kevin's dad might have a gas can. We could go over there and see if we could get it moved?" Jacob paused. A dead silence plagued the phone and then his dad answered.
"Sure. It'll save me the hassle of dealing with all that mess. Knock yourself out."
"Hey dad."
Yeah?
"If it runs, do you think… Do you think I could have it?" by this time, Jacobs heart was pounding hard enough to punch anyone within breathing distance.
"Jacob, I don't even feel like fooling with that car anymore. It's too much for me to deal with. But…" his dad paused with a bit of reluctance, "…if you get over there and you decide its not too much for you… It's yours. Give me a call once you get over there and figure out a game plan. I'm about to eat dinner. I'll call the storage place and let them know you and Kevin are on the way."
"Alright dad! Thanks a bunch!"
Jacob hung up the phone. He instantly grabbed Kevin's keys and cell phone. Kevin walked in the door. "What on earth is wrong with you?"
"We're about to go pick up my car. After we pick up a gas can from your house."
Kev stopped in his tracks. "Dude you work quick. Where we going and what are we picking up?" He was as eager as Jacob.
"A storage building, and my dad's old Bimmer."
"Didn't he scrap that thing after that accident a few years back?" Kevin asked.
"Nope. Long story. Lets just get over there and see if it runs. C'mon."
The two of them picked up a gas can with some gas and headed to the storage place.
When they got there, two men were waiting at the entrance. They pulled up to the open gate. One of the men leaned over and looked at Jacob.
"You here to pick up your dads car?"
"Yes sir."
"Well its down on the end. When you guys leave just close the gate. The bank is coming by to put a lock on it tomorrow. Here." The other man said as he tossed the keys to Kevin
"Will do" said Kev as he pulled through the open gate.
They pulled behind the storage where the men said the car was. Sure enough, there she sat.
"It needs work. Lots of it" said Kevin.
"Well I knew that… Lets just see if it runs."
Jacob emptied the gas can's contents into the gas tank of his dad's bimmer. Kevin located his jumper cables in the trunk and started to charge the battery. Kevin looked over at Jacob. "I'm more scared of the two of us blowing up right not. This can't be safe."
"Don't be such a wuss." Jacob told his friend. "I'm done anyway. Lets see if she cranks."
Jacob put in the key and turned it once and watched as the dash lights came on. He looked down at the gas gauge. The needle was slowly rising. He turned the key once more. He could hear the injectors and fuel pump trying to prime. "So far so good."
"Jake, go ahead and try it before I take the cables off." Kevin suggested.
Jacob turned the key; the motor was turning over but wouldn't start. He backed off.
"There's probably no fuel in the lines." Jacob said, reassuring his friend and convincing himself at the same time.
The second time, he pressed on the gas pedal a few times and tried to crank the car again.
After a few slight hiccups and puffs of smoke, she came to life.
"YESSS!!!" they said in unison as Jacob started checking to see what worked and what didn't work.
"Hey the lights don't work."
"And you don't even have a tag." Kevin replied as he circled around the outside of the car.
"Let's head back to the house before it gets too dark. Follow behind so nobody can see I don't have a tag. I've got some work to do." Jacob said.
"Yea you do. How much did you end up saving anyway? Kevin asked. "I hope you have enough to get this thing up to par."
"I think $5,200 is enough to get me started." Jacob said with a smirk. "Let's go."
-End-