Power ATM = 350hp @ 20PSI and 410 @ 25PSI
Torque = 311 @ 20PSI and 333 @ 25PSI
Parts list as of now:
Perrin front mount intercooler
SPT intake
Gimmick Motorsports turbo inlet
IHI VF-22 turbo @ 20PSI
Grimmspeed full 4-1 titanium header with cat delete, 2.75 in diameter with 3.5 outlet
Grimmspeed downpipe
Forge Recirculation valve
Injector Dynamics Top Feed Fuel Rail
GREDDY Catch Can
SPT strut bar
TEIN Superstreet's with pillowball upper mount and camber plate
10mm spacers
ARP 3" wheel studs with lockers
AEM UEGO A/F ratio gauge
AEM Boost gauge set to 20PSI
Gold BBS's off of a newer model STI, 17"
SPT transmission mounts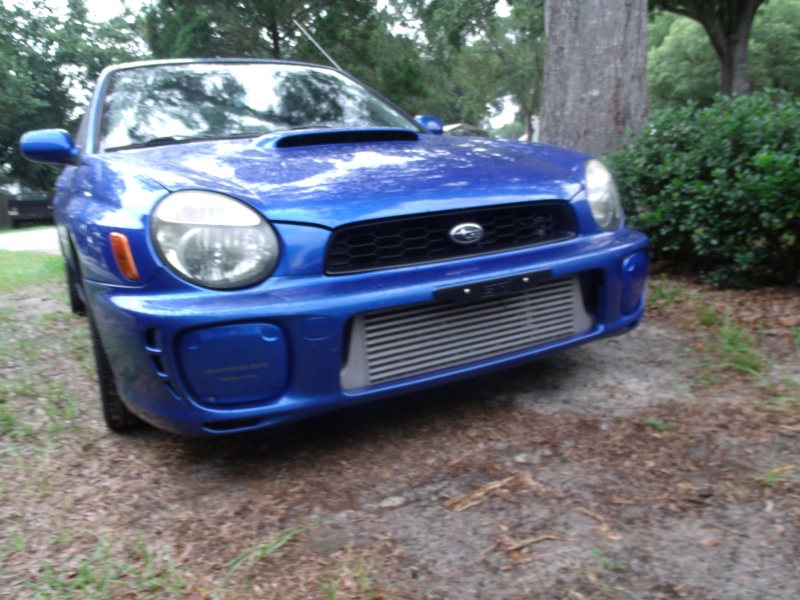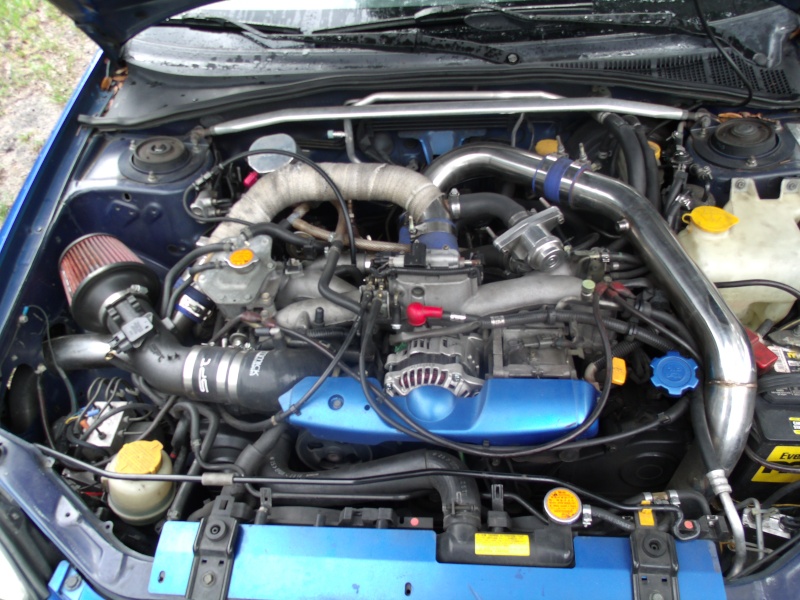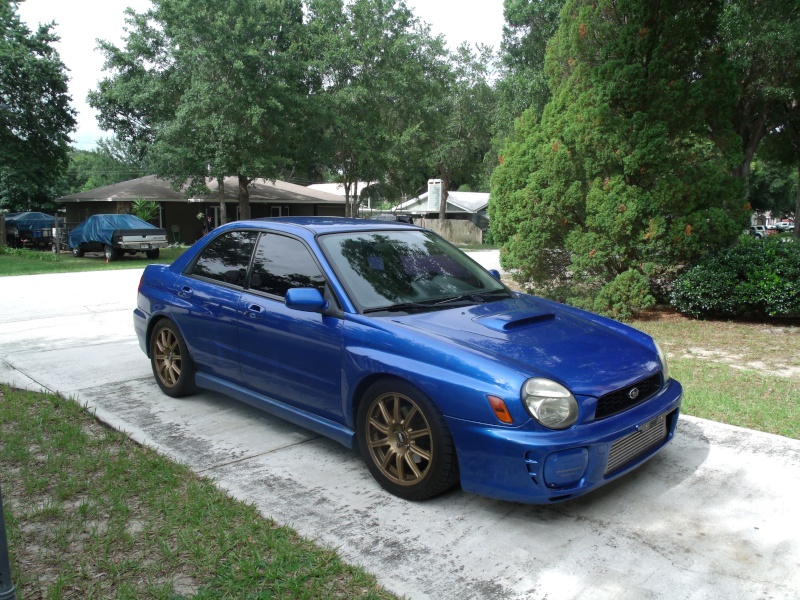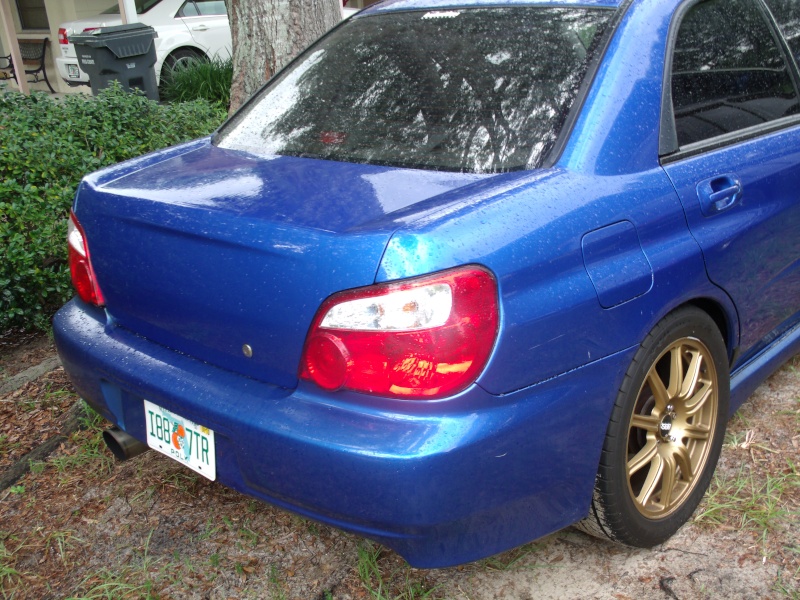 _________________
"If you don't like my rims, buy me new ones. If you don't like my paint, pay to have it re-painted. If you think my car is to slow, buy me a turbo."